3D CAD jewellery Design & Digital Wax Modeling
As part of our jewellery manufacturing process, we also offer a 3D CAD jewellery designing and digital wax modeling service. This enables us to manufacture jewellery with detail that would have been too labour intensive to produce by hand, and opens up a multitude of opportunities for new designs that are not manufactureable without it. Making use of these specialized techniques ultimately ensures a high standard of accuracy and of course allows the client to see a rendering of exactly what the item will look like even before it is manufactured.
For examples of some of our past work in CAD software, click here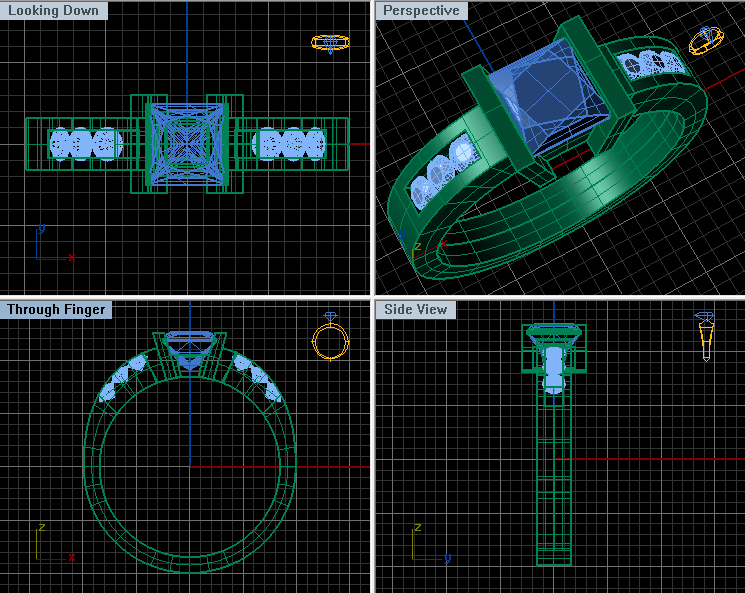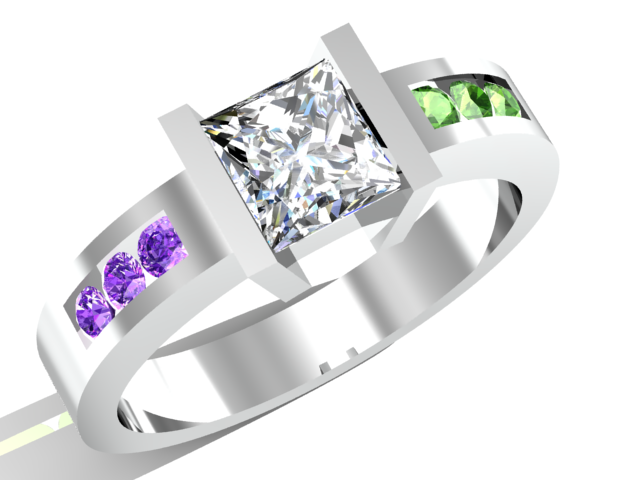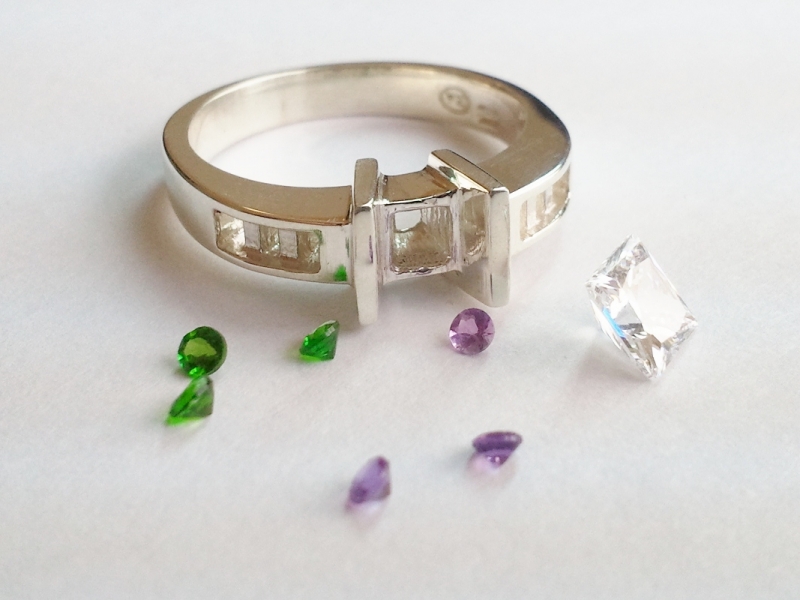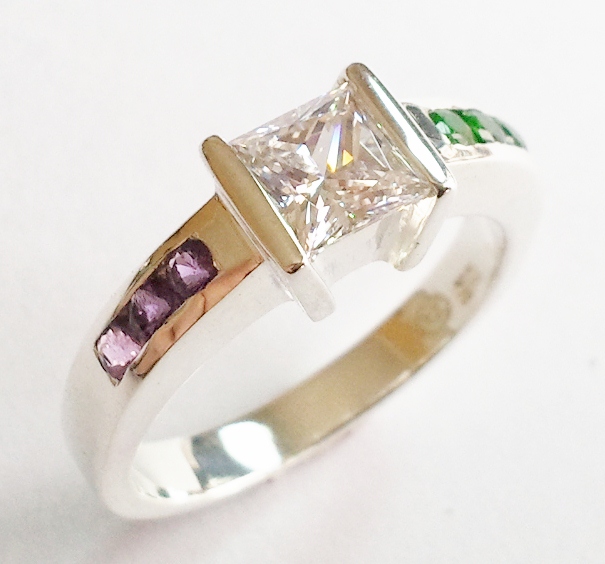 We typically make use of two different kinds of digital wax production: Printing and Carving
Carving:
Carving is the less expensive method, but is rather limited in the design possibilities due to the wax being milled from a solid on a rotating axis.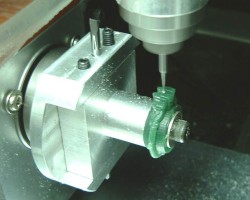 Printing:
This method is more accurate than carving. It involves the physical layering of wax (literally printing) through a thermal wax jet, growing the item from the lowest layer to the highest. This process involves higher labour intensive drafting of the design and a slightly higher cost on the castable wax, but is ultimately more versatile and extremely accurate.
To see how the casting process works, click here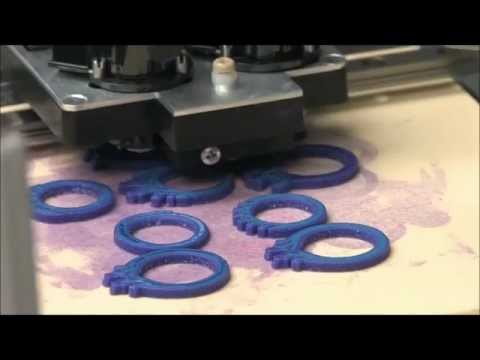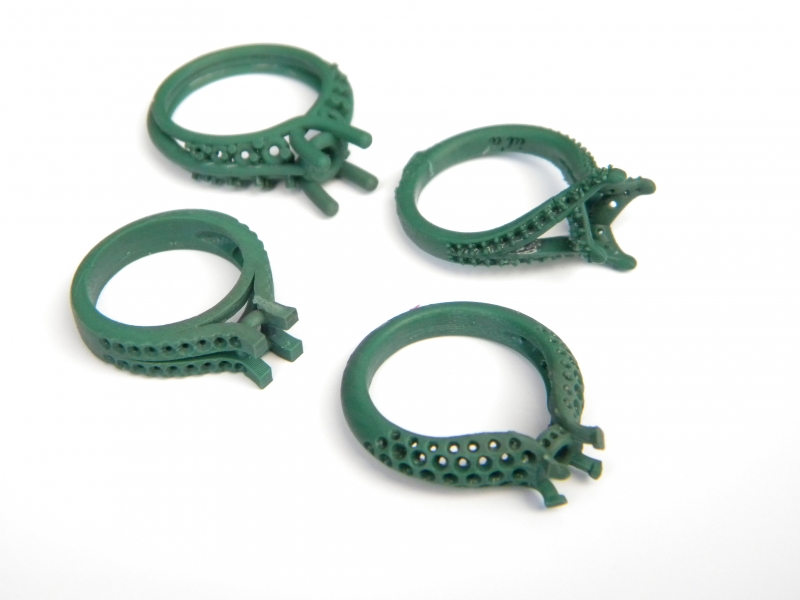 Each design lends itself better toward either of the two processes and will be discussed in detail during the design consultation.
To see how the casting process works, click here
How does it work?
Easy:
♦ Make an appointment for a time that suits you
♦ Bring your pictures (if you have ideas) and old jewellery (if you have any you'd like to use. Yes, you can bring us yellow gold even though you want white and vice versa). We could give you cash or credit, whichever you prefer.
♦ Come have coffee with us and tell us what you want. We will make some sketches and discuss the design with you.
♦ You will receive your quote by phone or email within the next day or two (depending on how fast our suppliers reply if you have any uncommon requests). If you would like to have a look at some diamonds (or other stones), and we do not have what you want in stock, we will then make a second appointment with you for the diamond viewing.
♦ There is NO OBLIGATION. If you don't want it, you don't take it.
♦ If you do want it (which we are pretty sure you will), you pay the mandatory 50% deposit. We then go to work. If your quotation calls for 3D drafting in the manufacturing process (which is included in the quotation), this is the point where you can expect to find your renderings in your inbox.
♦ After the manufacturing period (which will be discussed according to the complexity of the design), keep your phone close so that we may reach you when it is ready.
♦ At this point you may make the final payment via internet transfer, or bring cash when you pick up your order.
♦ With each and every design we manufacture, we are excited and look forward to delivering our craft. Seeing your joy at the presentation is part of our reward. Call us.